The Blue Trees Project Keeps Growing
Tuesday October 27th, 2015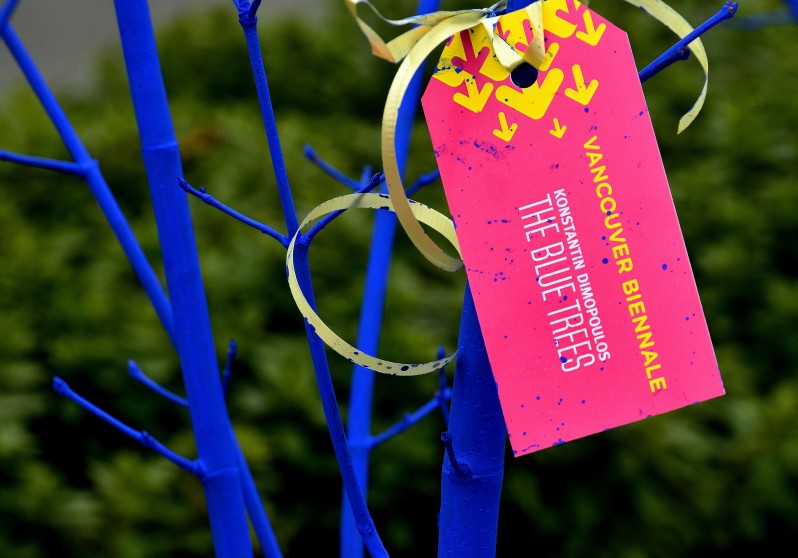 Over the past two weeks Konstantin Dimopoulos has been turning trees blue all over the Lower Mainland.
The award winning Blue Trees initiative, which started life as part of the 2009-2011 Vancouver Biennale in Richmond and Port Moody has since taken root in cities around the world. For the current exhibition the artist has worked in New Westminster, Squamish and West Vancouver to create temporary artworks highlighting the importance of trees as the lungs of the world.
Thank you to the volunteers who came out to help create the various installations in each community. There were 300 of you in total!
Check out our photos from the Blue Trees Pigmenting Parties on Facebook and share your own with us. #VanBiennale